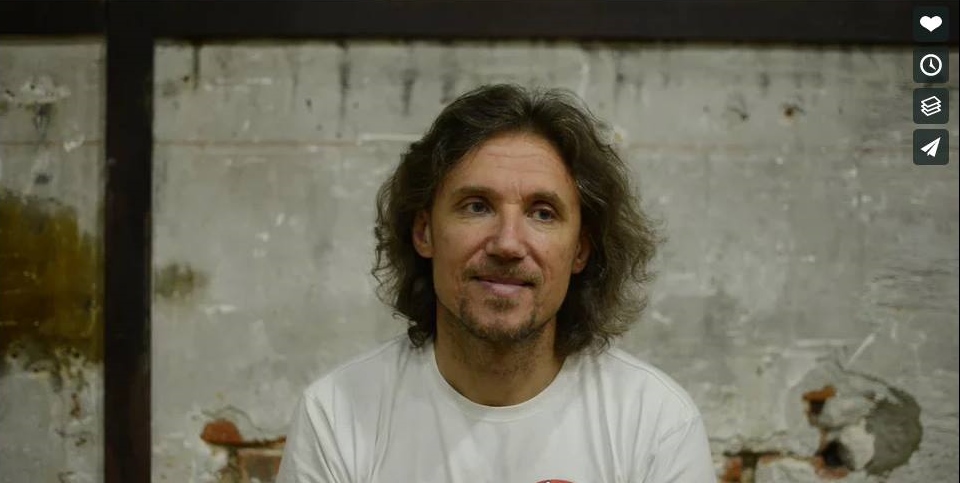 10 minutes with Boris Mosafir from Alex Dirtyvonp on Vimeo.
10 minutes avec Boris Mosafir.
Interview vidéo en russe traduite en français avec sa retranscription anglaise en dessous. Interview Boris Mosafir par Alex Dirtyvonp.
Et voici la retranscription en anglais :
L'Ecole des Cordes presents : « Ten minutes with Boris Mosafir »
Hello Boris, thank you to be with us at L'Ecole des Cordes
Could you introduce you ? Your name and where do you came from ?
Thank you for inviting me, my name is Boris Mosafir and I come from Russia
For how long time do you practice ropes ?
I do shibari since 2009, almost 7 years
How did you start ropes ?
Photography leads me to shibari, one day I was looking for shibari on google and I found some pictures of bondage. I loved them so much, I am passionated with ropes since this day.
How did you learn ropes ?
There were some riggers at this time, I contacted them and asked them to organize workshops. I learned a lot during these workshops.
What is your style now, which riggers inspire you ?
At the beginning I didn't have any style, I was just repeating technics that I could see, the first one was tying for suspension, then I saw Riccardo Wildties doing some dynamic suspensions with tortures and it changed my way of doing shibari, I wanted to do dynamic shibari too. I looked at Kinoko and Osada Steve way of doing dynamic suspensions and it was very inspiring for me.
I also worked a lot on patterns, I worked for a long time on technic and when I thought my technic was at a good level, I decided to work on connexion and communication.
At this time, Akira Naka was in Russia, I studied a lot his ropework and I found new ways to explore.
We can find a lot of pictures of your bondage on the internet, is photography a hobby and a work for you ? How do you mix it with ropes ?
It is a hobby for me, when I learned to tie, I was invited by a photographer to do bondage for a photo shooting. I tied but the photos didn't match with my vision of shibari. So I bought my own camera in order to do my own pictures of shibari.
Good job, your pics are great !
Thank you very much.
What do you want to show with your photos ? Is there some difference between pics of a private session, a photo shooting or a show ?
I love these differences, It can be just sweet positions with beautiful lines and aesthetic, but it can be very emotional and tough. And between both, there are many possibilities to explore.
I like to show the emotions of my model, on her face and on her body, I am more interested in emotions of the person that I tie than in ropes.
You do a lot of outdoor pics, is it complicated with the weather in Russia ? Do you like particularly outdoor shootings ?
I like to tie indoor and outdoor.
Sometimes the weather is hot in Russia and sometimes it is cold, I have some pics in the snow but also under the sun, nature allows to reveal interesting images.
What are you looking for doing ropes after all this time, what drives you to continue doing ropes ?
My target depends on the action, if this is a photo, I want to find the image that will be the most pertinent, if this is a show my target is to be better each time and for a private session, it is the pleasure.
The most important is the person, I am very lucky I have a lot of beautiful models that love ropes.
Which advices could you give to a beginner that would like to do ropes ?
It is complicated, I would say that the most important thing is to feel his partner and what emotions you would like to communicate without forget about technic.
It is hard to say if technics of emotions are most important but I think that emotions are very important but without technical basis it would be hard to reach the emotions.
Thank you very much Boris and see you soon.
Thank you too and thanks Kira for the translation.